Yesterday, the Board of Elections was invited to Binghamton University's "Engaged Binghamton" summit so that Republican Commissioner Bob Nielsen and Democratic Deputy Commissioner Mariliz Pines could be recognized for their Community Engagement efforts with Binghamton University.
The Board of Elections has been working with BU's Center for Community Engagement in order to help them foster a more civically active and engaged student climate.  
Technology Coordinator Christina Dutko accepted the award on behalf of Mariliz Pines.
Over the past year, the Board of Elections helped the CCE increase voter turnout substantially on Binghamton's campus.
Below are some more photos from the event.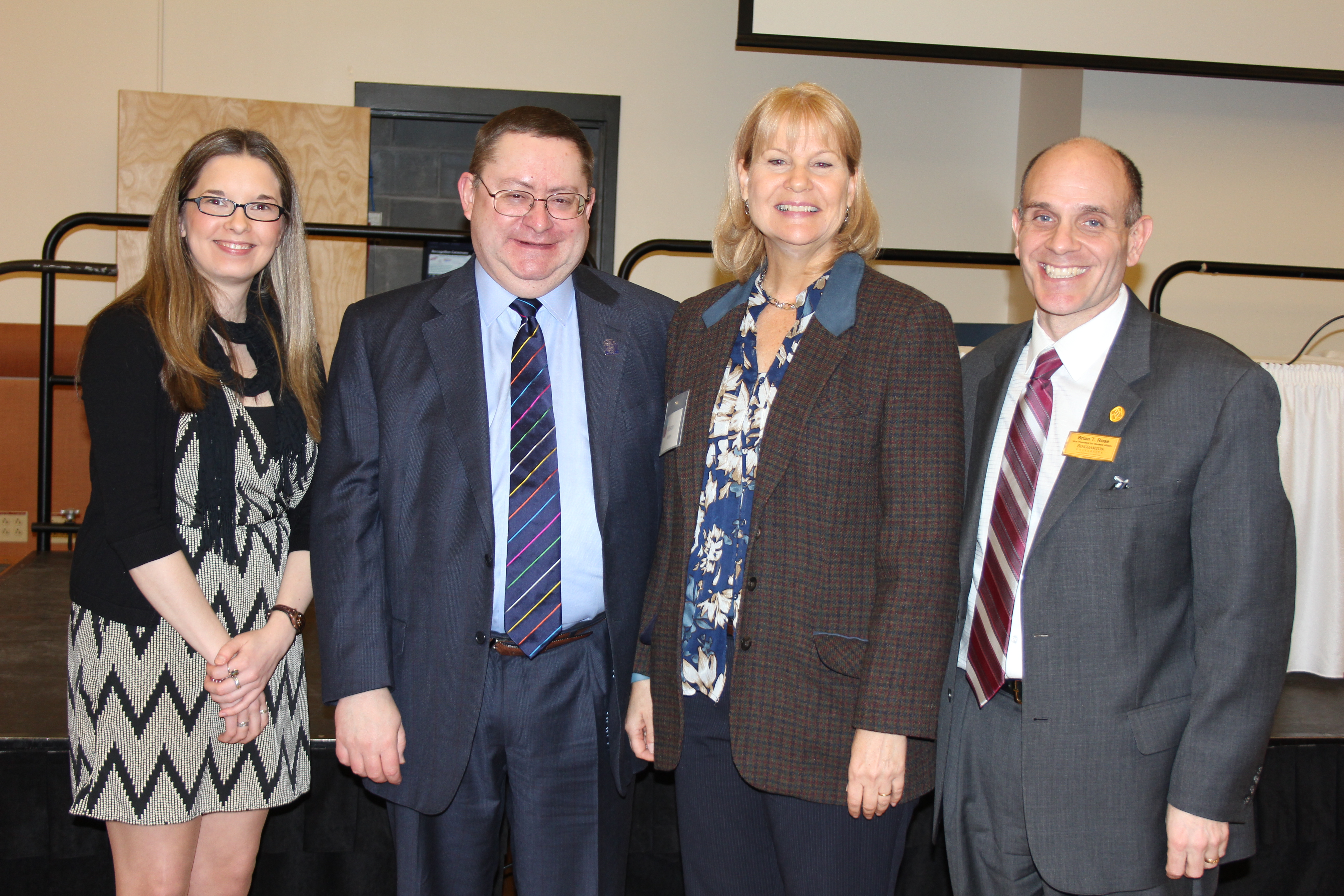 Honorees with Dr. Allison Alden of the Center for Civic Engagement and B.U. Vice President Brian Rose.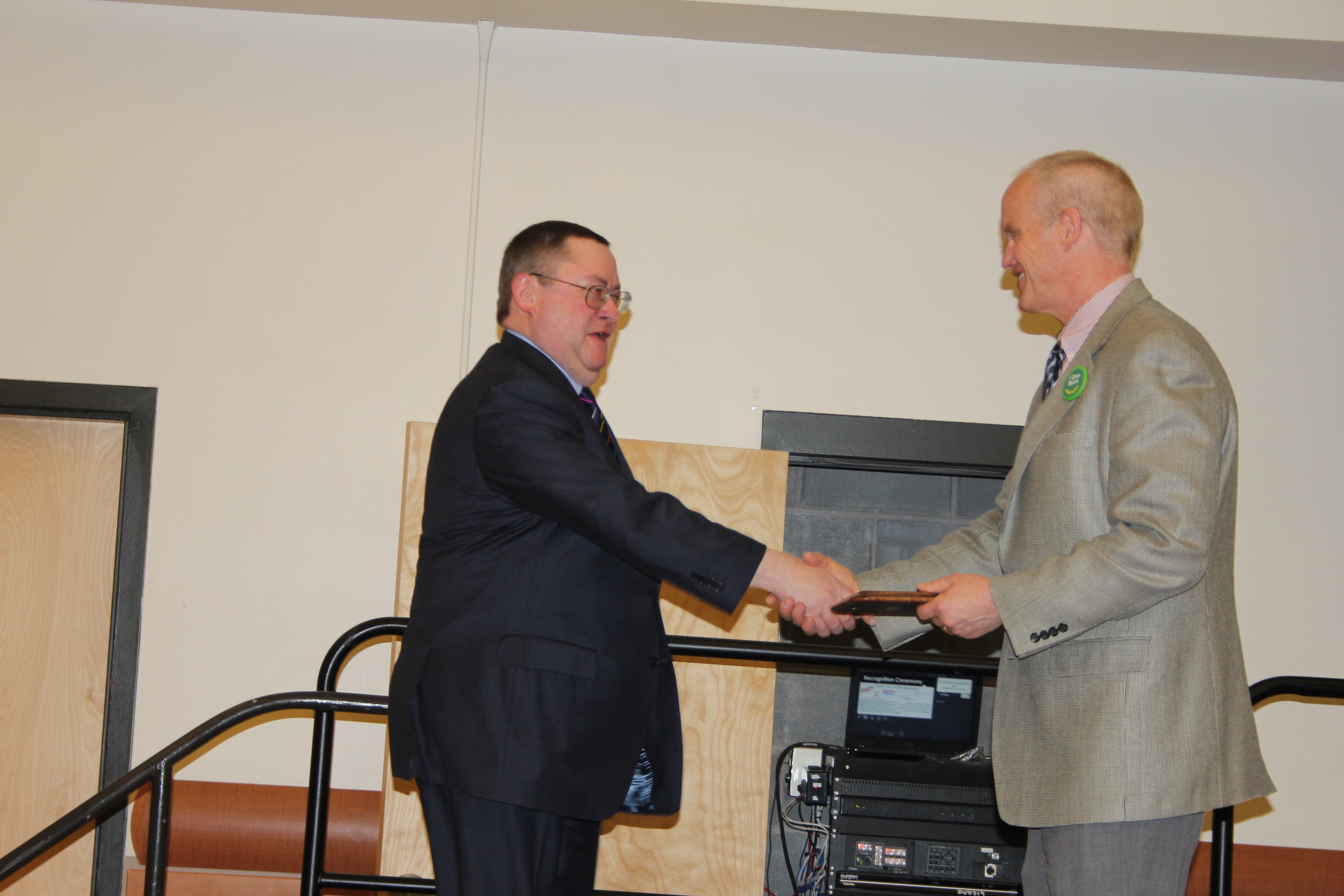 Commissioner Bob Nielsen receives his plaque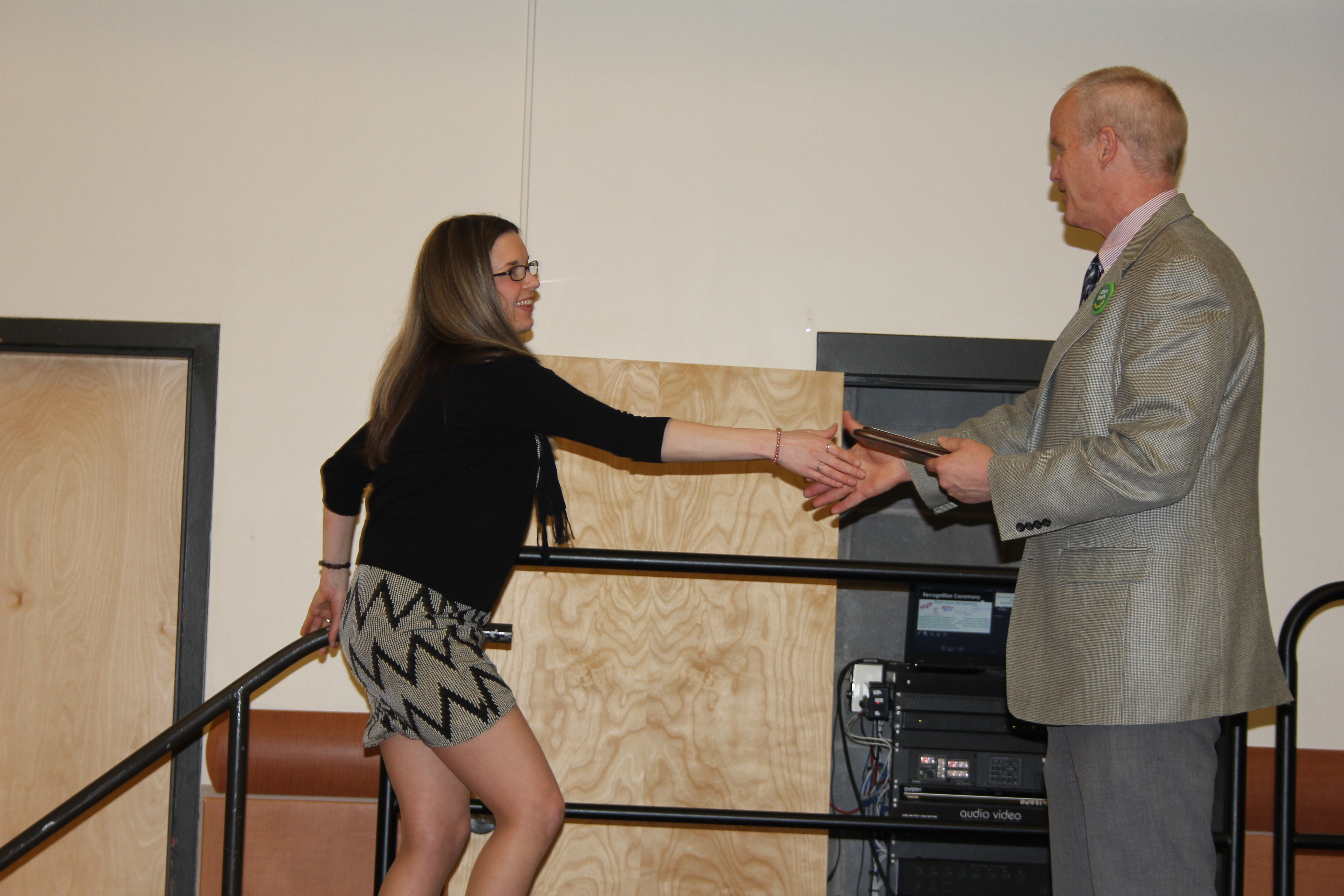 Christina Dutko accepts a plaque on behalf of Deputy Commissioner Mariliz Pines.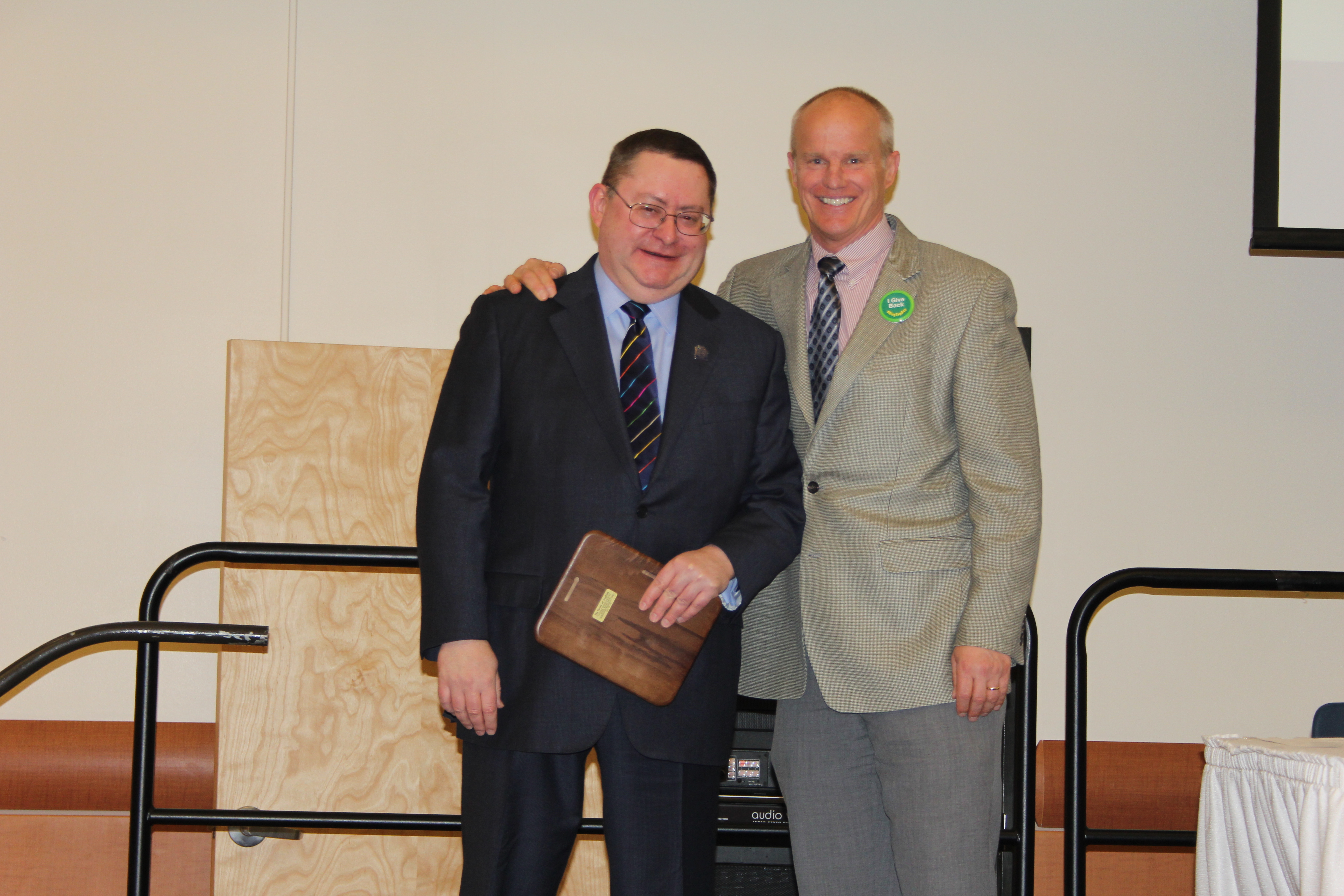 Commissioner Bob Nielsen with Binghamton University President Harvey Stenger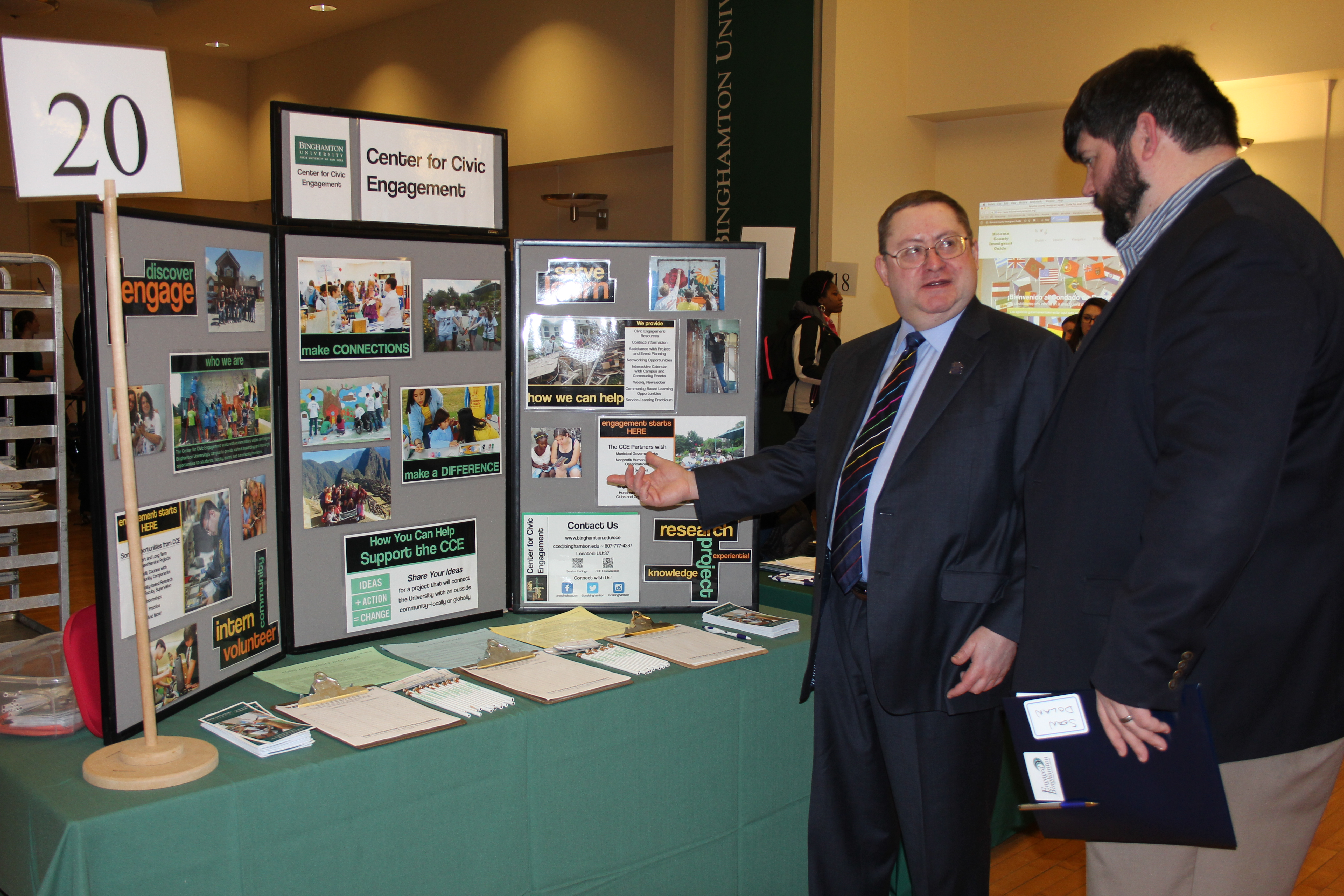 Bob Nielsen and Sean Dolan visit the Engaged Binghamton Expo tables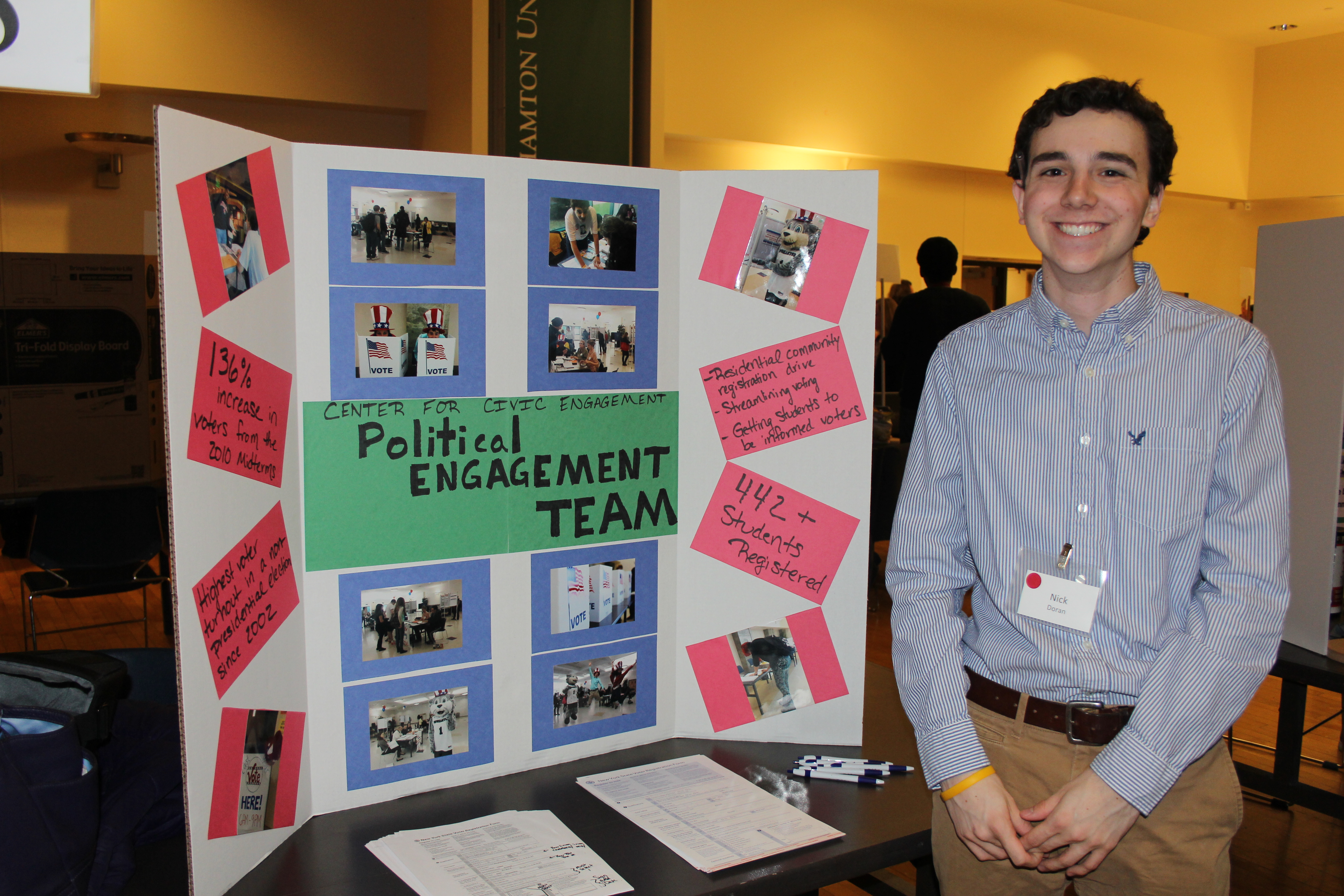 B.U. Student Nick Doran works with the CCE Political Engagement Team
Do you like this post?
---